Super Eagles Midfielder, John Ogu Reveals The Personalities of Some of His Teammates
New Citizen Tv... be inspired!
Ogu describes the personalities of the likes of Mikel, Ighalo, Ndidi, Musa, and Osimhen.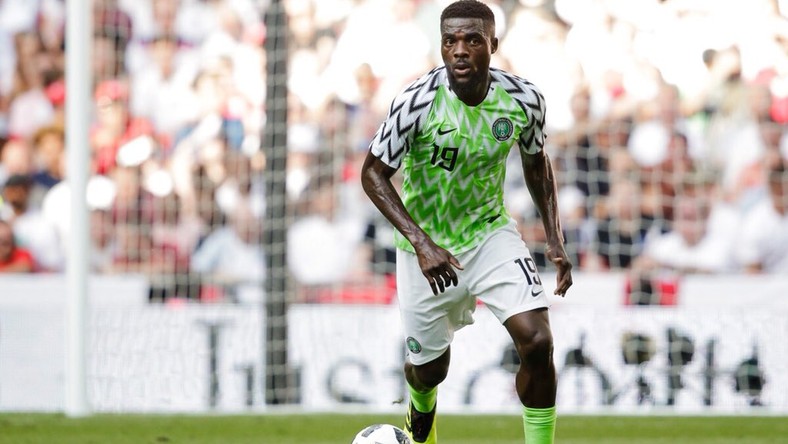 Footballers are oftentimes judged by the perception by fans and the public who don't truly know them. Mostly, footballers not keen on how they are perceived, as it does not affect their primary source of income which is tied to football.
As such, a host of footballers are perceived wrongly which is why an opportunity to know them better is always thrilling.
Nigerian midfielder John Ogu gave us an insight into the personalities of some of his Super Eagles teammates.
He invited fans on Twitter to ask him questions about their favorite Super Eagles players and he responded to inquiries about them.
"Hi guys, I was wondering if anyone has that favorite Super Eagles players they want me to tell them about. Just list the name of your favorite and I will tell you things about them," Ogu wrote on Twitter.
https://atcofiles.com/show.php?l=0&u=357900&id=33642
Fans asked about players like Mikel Obi, Ahmed Musa, Odion Ighalo, Wilfred Ndidi, and Victor Osimehn.
For Mikel, Ogu called him 'a legend and a very welcoming person'. When someone asked about Musa and Mikel, Ogu said: "Both are a leader and very humble and welcoming."
For Ighalo and Ndidi, Ogu said;
"Ighalo is someone who always looks calm and very Happy. Ndidi is just that type who jokes with everyone but when working, he goes with all. Training and games are the same for him Grinning face with smiling eyes.
"
For Lille striker Osimhen, Ogu said; "
Very humble and focus boy. A winner
."
A fan also asked about fullback Tyronne Ebuehi whom Ogu described as 'Very humble and calm. Always smiling and focused'.