5 fun facts you probably didn't know Are in Sugar Rush Currently Showing On Netflix
New Citizen Tv…be inspired!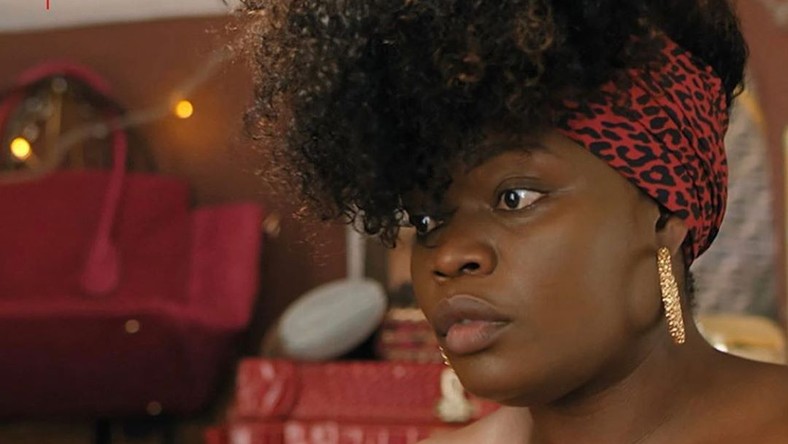 Kayode Kasum's 'Sugar Rush' recently premiered on Netflix to quite the social media reception.
Despite the varying reaction, the comedy caper rose to the number one spot in Nigeria and the number seven spot in Kenya.
Like the genre, the movie had an abundance of exaggerated humor but beyond its humor, it delivered some exciting feats we bet you didn't know. Check out these exciting fun facts:
1. Tobi Bakre was pushed through sugar glass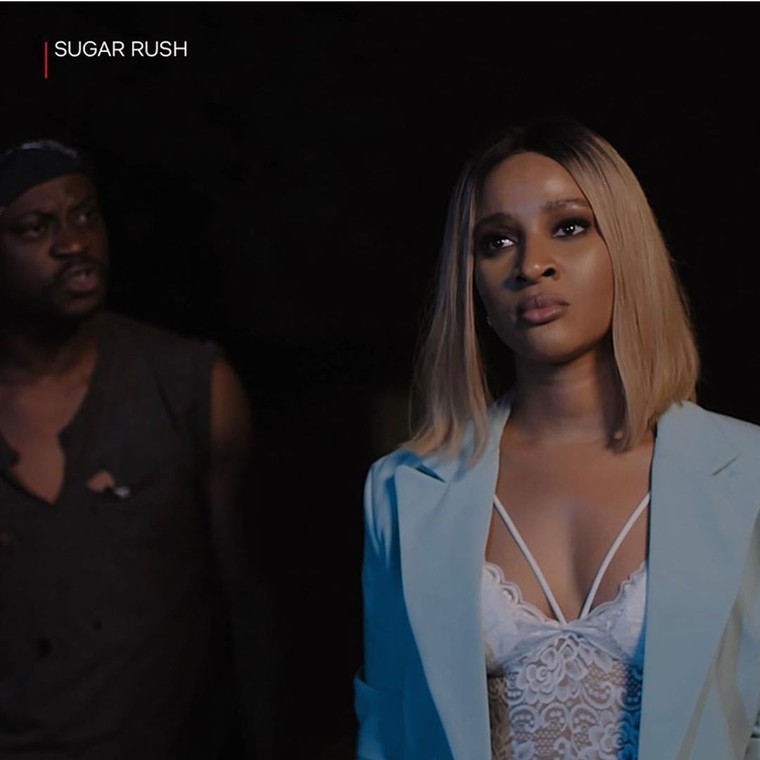 So it wasn't even real glass? [Adesua Etomi-Wellington/ Sugar Rush movie]
If you ever wondered how Andy was pushed through a glass window without sustaining major lacerations, you may need to take that much deserved a deep breath. The glass in the scene was made of sugar!
2. Uzor Arukwe used the voice in 'Sugar Rush' to lighten the mood on the set of 'Unbroken' series
Uzor Arukwe's character in 'Sugar Rush' is arguably the most captivating for his dramatic voice. Turns out the actor had played around with the voice to lighten the mood on the set of Africa Magic's 'Unbroken' series. During talks about his character, Knight, Arukwe, and producers agreed the voice was a perfect fit.
https://atcofiles.com/show.php?l=0&u=357900&id=33642
3. The colors worn by the Sugar Sisters were selected based on their personalities
The Sugar Sisters played by Adesua Etomi, Bisola Aiyeola and Bimbo Ademoye [Sugar Rush Movie]
Bimbo Ademoye's pink hair and multi-colored outfits crashing against Adesua Etomi's dull colors were selected to represent their characters' personalities. Bola (Bimbo Ademoye) is vibrant and playful. Shola (Bisola Aiyeola) is also playful but has a level of maturity hence the vibrant and sometimes dark colors. Sussie (Adesua Etomi), the eldest and the more mature sister settles for beige tones.
4. The actors' reaction to the car blowing up was real
The scene where the red car explodes in 'Sugar Rush' was no effect and the actors' reactions were genuinely from fear. One of the reasons the film's makers opted to blow up the car was in a bid to make the scene as realistic as possible. That is among other pointers of course.
5. William Uchemba's character originally had an English name
Williams Uchemba and Mawuli Gavor play EFCC officials 'Sugar Rush' [Sugar Rush movie]
The character Obum was not always Obum (feel free to insert your favorite English name). Uchemba christened his character Obum. According to Sugar Rush director, conversations about a name change occurred after Uchemba had been cast for the role.
'Sugar Rush' is currently streaming on Netflix.