The Undertaker's retirement has not been announced by the wrestling legend and the WWE.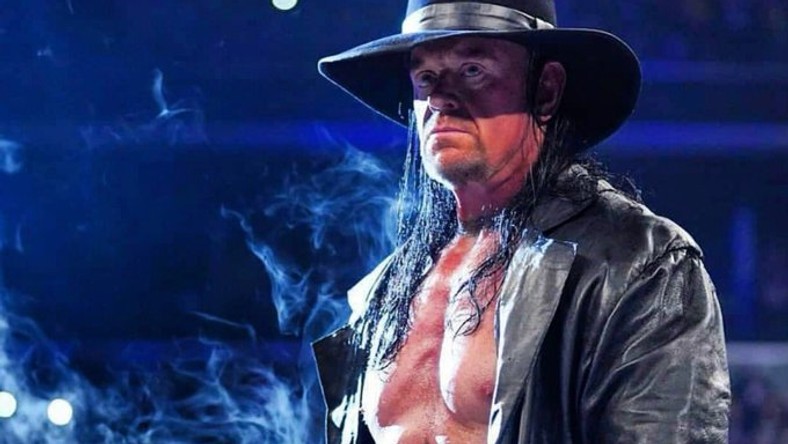 It seems wrestling legend The Undertaker has called it quit after revealing that he has no 'desire' to ever compete again during the last episode of Undertaker: The Last Ride.
Real name Mark Calaway, The Undertaker has been the subject of a new five-part docuseries on WWE Network.
In the final episode which debuted on Sunday, June 21, The Undertaker revealed that his WrestleMania 36 match against A.J. Styles from earlier in the year has left him with the perfect opportunity to ride off into the sunset.
"At this point in my career, I have no desire to get back in the ring. I'm at a point, it's time this cowboy really rides away," the 55-year-old said on The Last Ride.
"There's nothing left for me to conquer or accomplish. The game has changed. It's time for new guys to come up. The time just seems right."
The Undertaker began his career with World Class Championship Wrestling in 1987 and debuted on WWE in November 1990.
https://atcofiles.com/show.php?l=0&u=357900&id=33642
Since then, he won several world heavyweight titles, six tag team titles, and a winner of the Royal Rumble.
This is not the first time the veteran fighter has hinted at retirement. He signaled his retirement at WrestleMania 33, (WWE's leading pay-per-view) on Sunday, April 2, 2017, after losing to Roman Reigns.
He took several punches before he was pinned for his second loss at his 25th WrestleMania.
After the loss, he got up with the camera panned on him, and with his applauding him, the reappeared in classic long coat and hat and began to wander around the ring in darkness.
He then took off his hat, coat, and MMA-style gloves and placed them in the middle of the ring – a sign that he has ended his in-ring career.
In this episode of the Last Ride, The Undertaker revealed that he originally planned to retire after that fight. He, however, returned at this year's WrestleMania 36 against A.J. Styles.
Neither The Undertaker and the WWE have formally announced the retirement although that didn't stop a host of wrestling stars from paying tribute to the legend.
Wrestling fans also took to Twitter to pay their tributes.
Known for his dark character in WWE, The Undertaker is widely regarded as one of the greatest professional wrestlers of all time.