Giadom Is APC's Authentic Acting Chairman – President Buhari
New Citizen…. be inspired!
Buhari says Giadom's claim to be acting national chairman is backed by the law.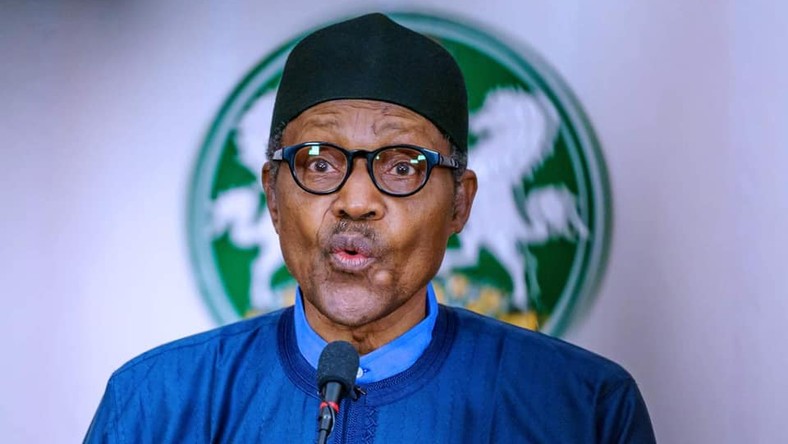 President Muhammadu Buhari has thrown his weight behind Victor Giadom as the authentic acting national chairman of the All Progressives Congress (APC).
Giadom has been at the center of a leadership crisis in the party that kicked off when a Court of Appeal in Abuja upheld the suspension of Adams Oshiomhole as national chairman.
A majority of the party's National Working Committee (NWC) ratified the appointment of former Oyo governor, Abiola Ajimobi, who's also the party's deputy national chairman (South), as its acting national chairman.
Due to Ajimobi's current hospitalization with the coronavirus disease (COVID-19), Hilliard Etta, the party's vice-chairman (South-South), was appointed to act on his behalf.
However, Giadom declared himself the acting national chairman, claiming he was entitled to take over from Oshiomhole because a court had granted such a request in March 2020.
https://atcofiles.com/show.php?l=0&u=357900&id=33642
Victor Giadom has been at the center of a leadership crisis at the All Progressives' Congress (APC) [Vanguard]
Despite the opposition of a majority of the party's NWC against Giadom's claim, Buhari announced on Wednesday, June 24 that the position of the law favors the deputy national secretary.
"The President has received very convincing advice on the position of the law as far as the situation in the party is concerned and has determined that the law is on the side of Victor Giadom as Acting National Chairman," the president's spokesperson, Garba Shehu, said.
The president also said he will attend a virtual meeting of the party's National Executive Committee (NEC) which has been convened by Giadom and scheduled for Thursday, June 25.
"In addition to the President, the Giadom meeting will, hopefully, be attended by our Governors and the leaders of the National Assembly," Shehu said.
Buhari's public backing of Giadom is an incredible turnaround for the party chieftain who was earlier this week suspended by the party and replaced in the NWC by Worgu Boms, who was sworn in on Monday, June 22.